About
HERTZ ENTERPRISES ELECTRICALS
is an Organization that has expertise in the Design and Manufacture of standard & tailor made Power Control Centers, Motor Control Centers, Capacitor panels, Sub Switch boards, Synchronization panels, AMF panels, Active / Passive Harmonic panels, Fuse Switch panels, Bus ducts, Rising Mains, Standard Enclosures and other allied Electrical equipment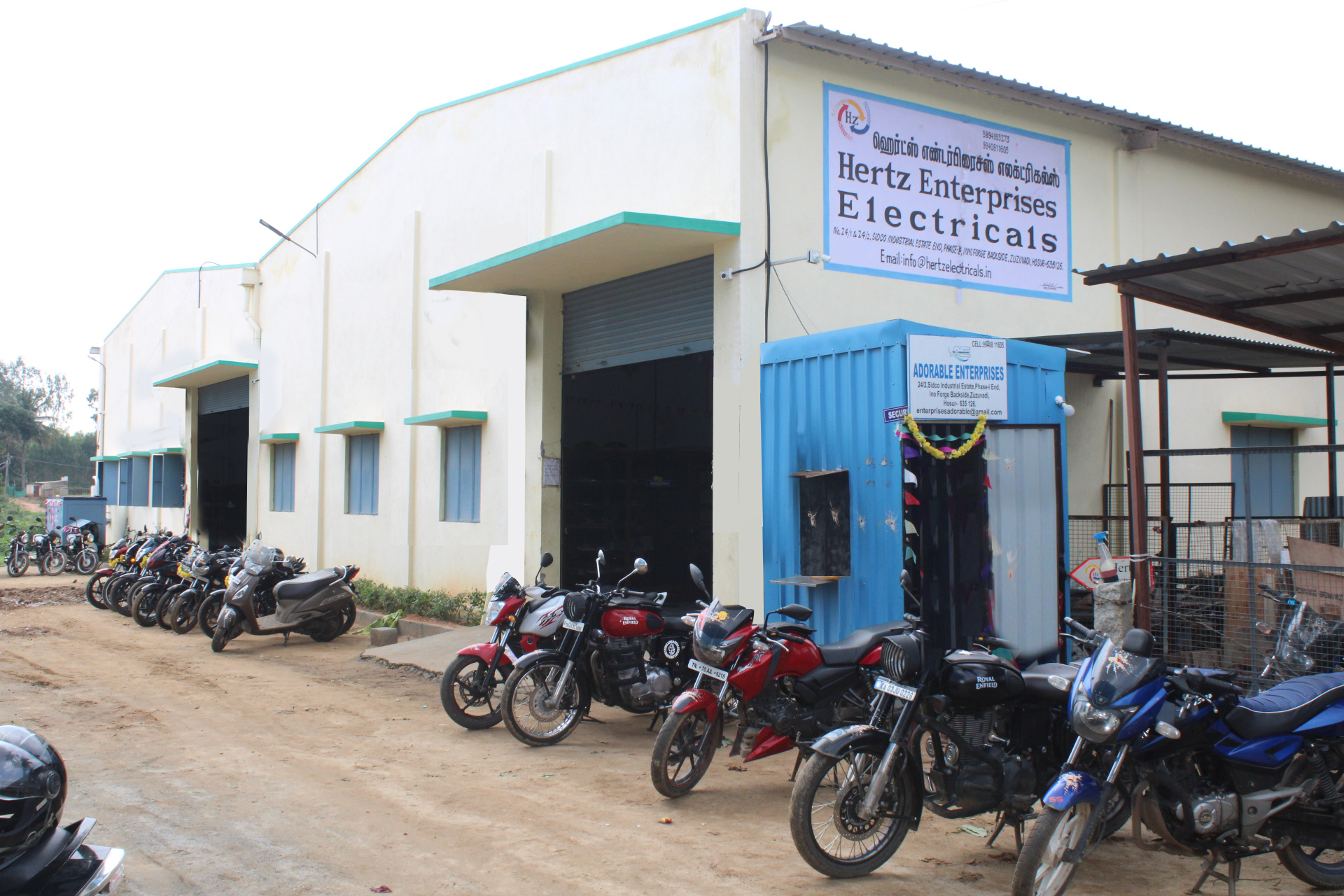 Design & Planning
The modern design office is equipped with CAD, Solid works facilities & requisite software. Our engineers have wide experience in designing complex control & Switchgear control requirements. Ideally, the company's Engineering Service begins at the project planning stage itself, so that the complete system can be engineered as a whole Project.
General Arrangement drawings, wiring diagrams and Technical Layout drawings are prepared based on the specification and SLD furnished by the Client. Close liaison with the Client is maintained throughout the Project implementation.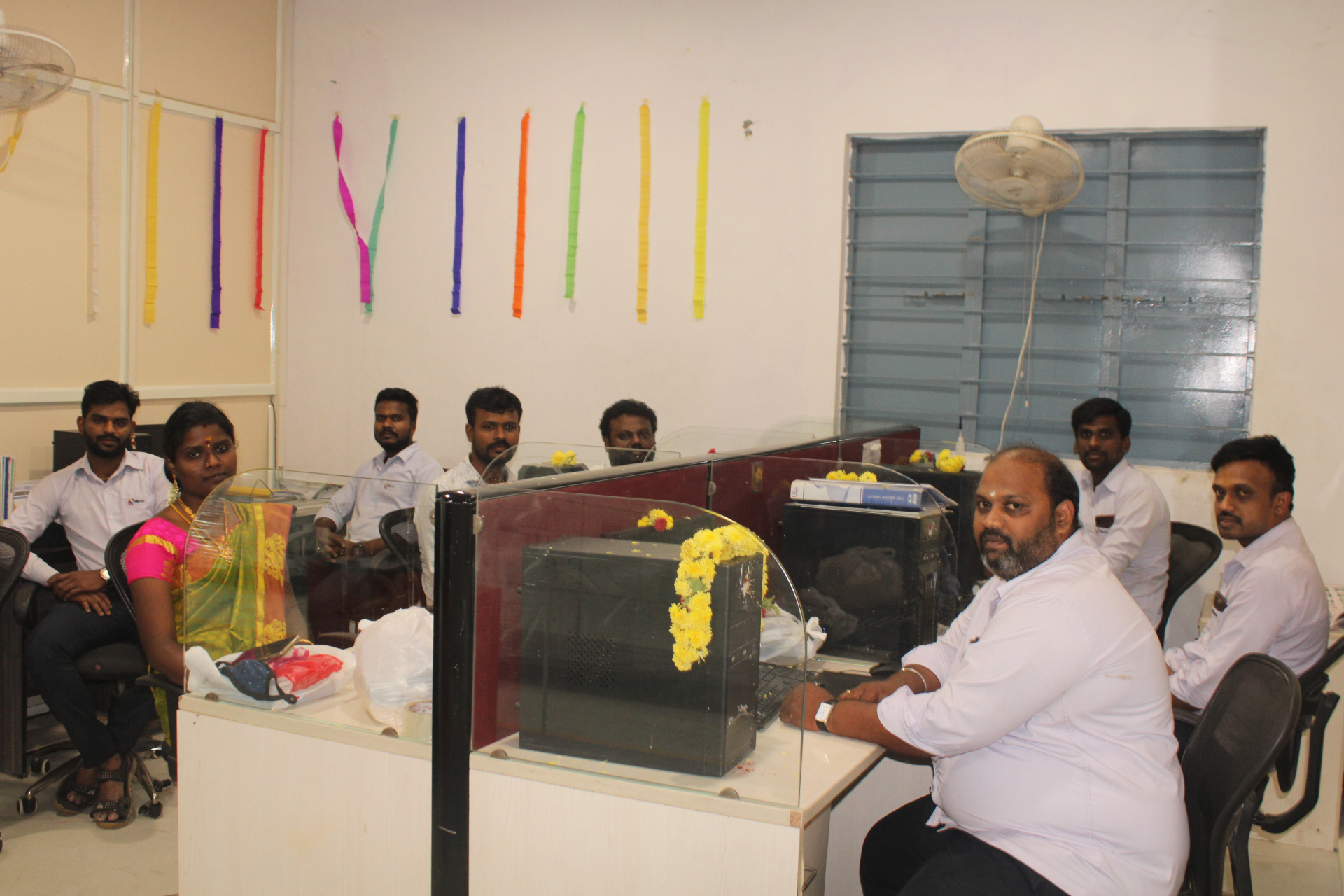 Assembly & Wiring
The entire wiring layout is carefully designed through solid works to ensure ease of fault tracing, inspection and maintenance. Assembly of panels / bus bars is executed by a team of skilled and experienced technicians. Complex control wiring schemes are carried out as per control diagrams and wiring schedules.
Testing & Commissioning
Quality Control is implemented at each stage of manufacture to ensure long and reliable life and trouble free operation. Routine tests are carried out before dispatch and Test Certificates are provided. Service Engineers are deputed to carry out site Testing & commissioning works when requested.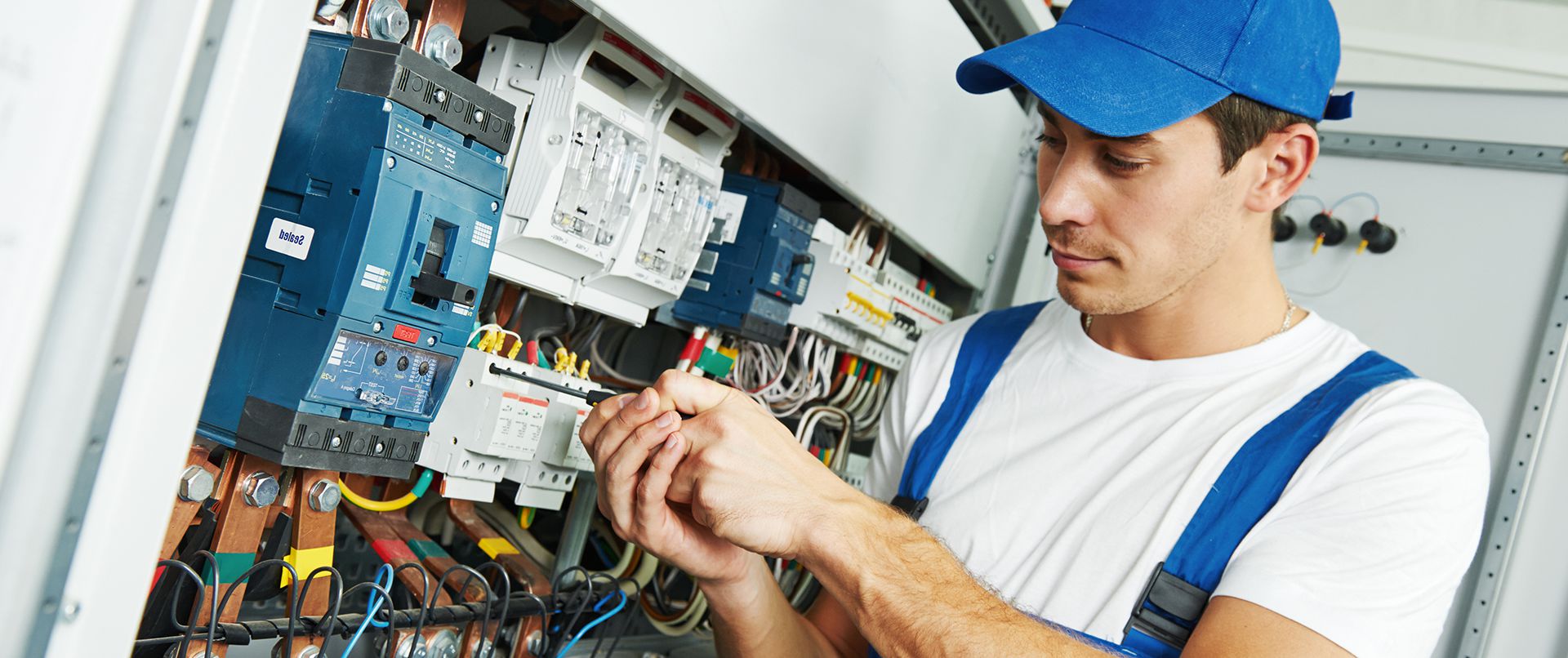 Our Differentiation
ISO 9001:2015 certification
CPRI Type Tested for 50KA short circuit test.
MODULAR design for mfg. precision, future flexibility and speed in execution.
15000 sq ft of integrated infrastructure, 22 computers networked and a 65 strong team.
Inhouse Powder Coating facility with 8 Tank Pre treatment Process.
Inhouse CNC PU Foam Gasket
Inhouse CNC Laser Cut Machine.
Inhouse CNC Bending Machine (Press Break)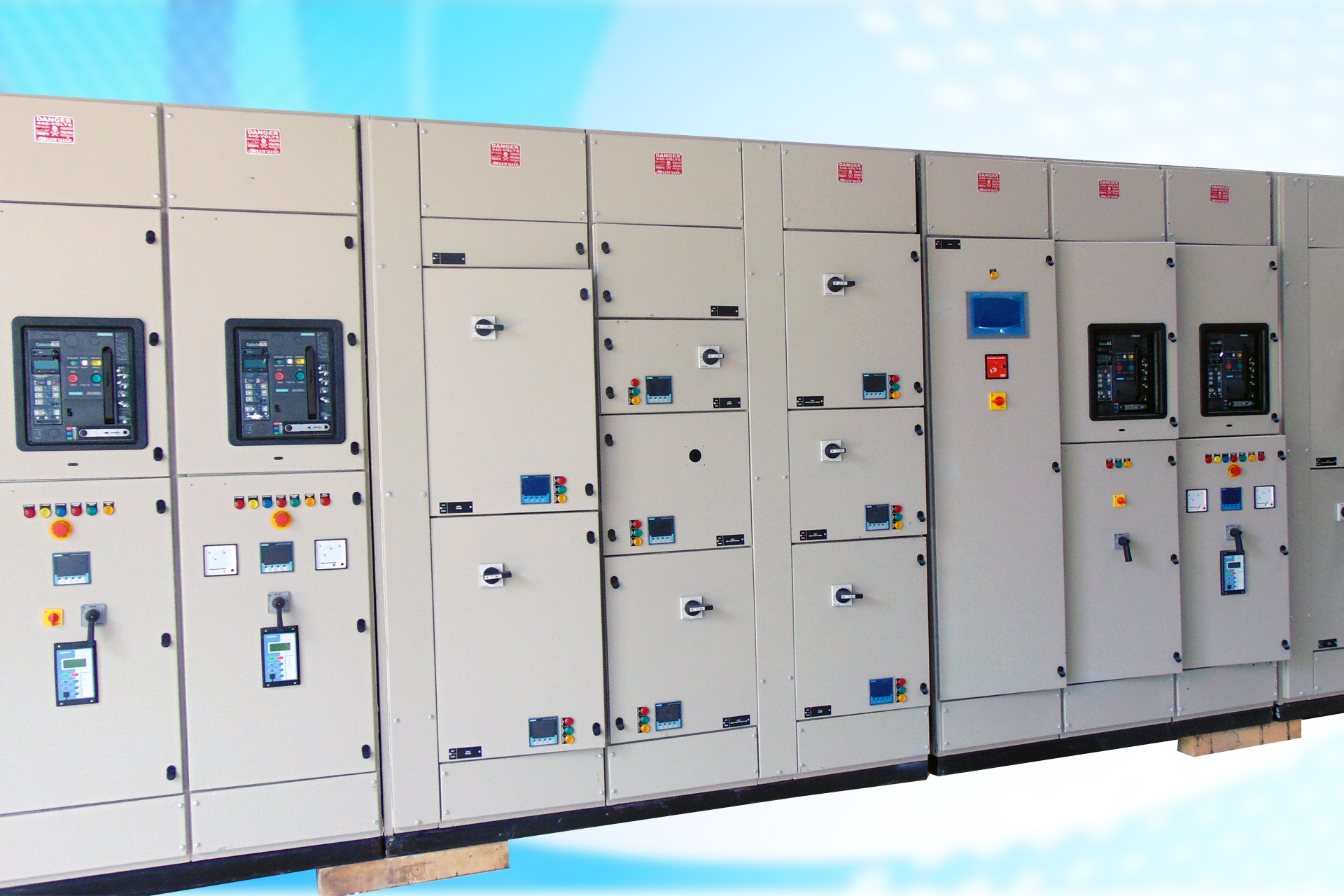 RANGE OF PRODUCT
POWER CONTROL CENTRES
MAIN MV PANELS
AUTO / MANUAL CHANGE OVER PANELAS
MOTOR CONTROL CENTRES
POWER FACTOR CORRECTION CAPACITOR PANELS
ACTIVE / PASSIVE HARMONICS PANELS
CONTROL & RELAY PANELS
AUTO / MANUAL SYNCHRONIZING PANELS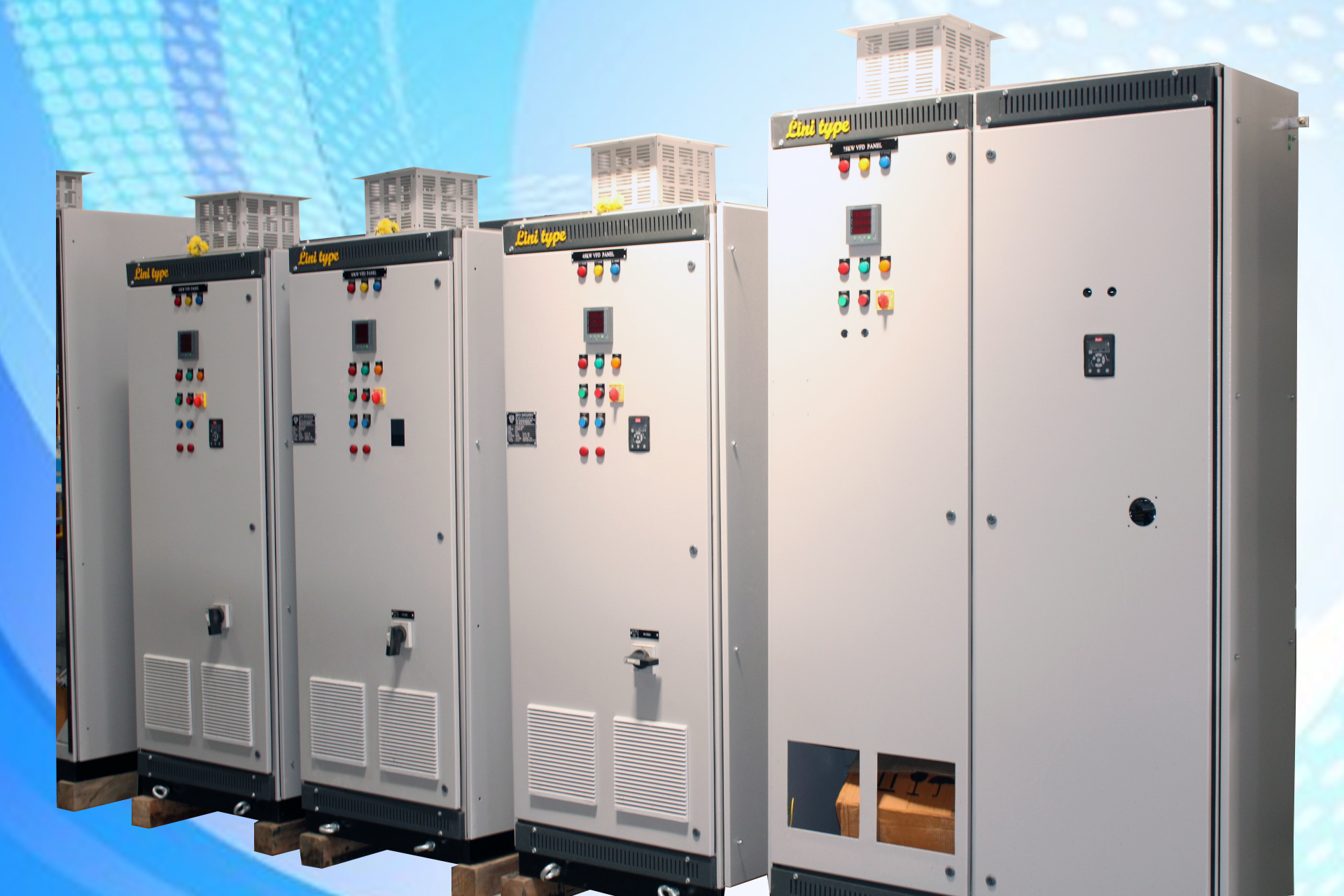 Hertz Policy
Quality - 100%
On time service – 100%
Customer satisfaction – 100%
Safe work – 100% ( 0 % Accident)
On time delivery – 90%